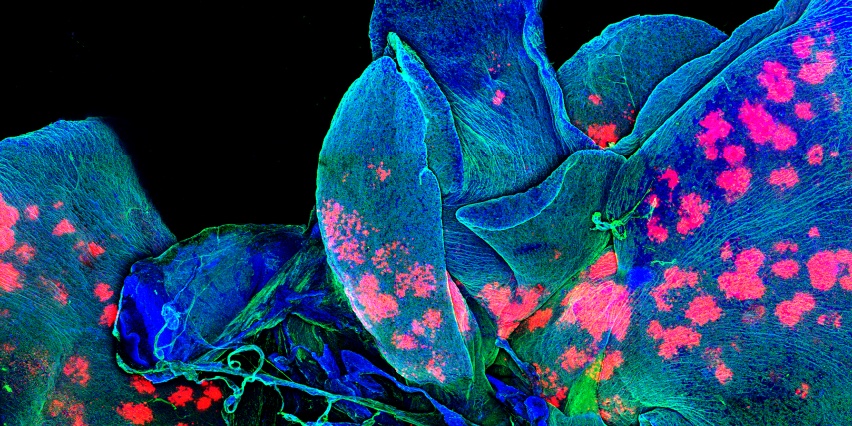 The Microscopy Core Facility provides experimental consultation, fee-for-service imaging assistance, and training in and access to several imaging platforms, image acquisition equipment, and data analysis software packages.
Services include:
light and epifluorescence microscopy
fluorescent slide scanning
scanning confocal microscopy
multiphoton scanning confocal microscopy and intravital imaging
deconvolution-based microscopy for sensitive, high-resolution fluorescence imaging
3D structured illumination microscopy
total internal reflection fluorescence (TIRF) microscopy
advanced fluorescence microscopy (FRAP- fluorescence recovery after bleaching, FRET- fluorescence resonance energy transfer, photo-recovery)
laser capture microdissection
Access is typically reserved for KI members. In some circumstances, access may be available to non-member MIT or external users (details available on request from the Scientific Director, Jeffrey Kuhn).
The Microscopy Core is supported in part by funding provided to the Koch Institute from a National Cancer Institute Cancer Center Support Grant.