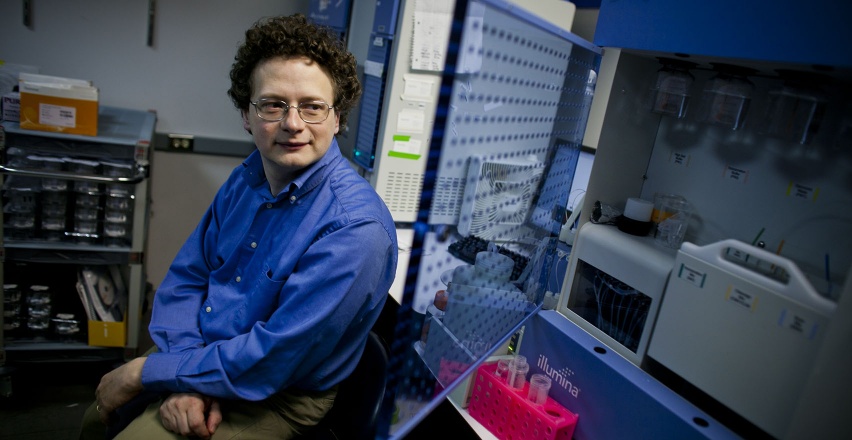 The Integrated Genomics and Bioinformatics Core is comprised of the Genomics Facility and the Barbara K. Ostrom Bioinformatics Facility. Together, these shared institutional resources provide Koch Institute investigators with support throughout all phases of modern genomics experimentation.
The Genomics Core Facility is a shared institutional resource providing KI investigators with integrated full service and walk-up facilities for genome-wide analyses.
Services include:
Broad spectrum of sequencing technologies including Illumina short read (NextSeq, HiSeq, MiSeq), and Pacific Biosciences and Oxford Nanopore long read.
Library preparation from a broad spectrum of sample types and qualities including DNA,RNA and chromatin. Services are available on a sample-by-sample basis or through high-throughput protocols.
Support for numerous single cell sequencing applications using microfluidic, nanowell and plate-based methodologies
Quality assessment by real-time PCR, Varioskan, Fragment Analyzer and FemtoPulse
Oligo synthesizer for atypical production available for walk-up use.
Access is available to all members of the MIT community, to the extent permitted by available capacity. In recognition of funding support, priority access is given to members of the Core's sponsoring entities (Koch Institute, MIT Biology, MIT Biological Engineering and MIT Center for Environmental Health Science) and NCI-funded research projects. In special circumstances, access may be available to non-MIT users (details available on request from the Facility Director, Stuart Levine).
The Genomics Core is supported in part by funding provided to the Koch Institute from a National Cancer Institute Cancer Center Support Grant.